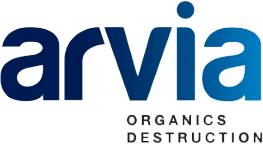 Plate Tek represent Arvia Technology in Ireland.
Arvia supplies an advanced tertiary water and wastewater treatment system to reduce hard (recalcitrant) COD, colour and remove problem pollutants to ensure water quality is compliant with local wastewater discharge regulations or perfect for water reuse and zero liquid discharge.
This water quality is achieved through Arvia's patented technology which combines the advantages of adsorption and advanced oxidation within a single unit. There is
No by-product formation
No wastewater or sludge generation
No chemicals used
The technology regenerates the adsorbent in-situ offering a low maintenance and low operating cost system. It is perfectly suited for a wide variety of waste streams within pharmaceuticals, chemicals, food processing industries or municipalities and much more.